Help us create positive outcomes for the children of Nepal

8
Years Running

315000
Funds Raised NZD

18
Active Hearts Projects
We are a grass roots international charity based in Aotearoa / New Zealand.
Our focus lies in remote Himalayan villages and impoverished areas of Kathmandu Valley in Nepal
We facilitate community wellbeing projects for children prioritising health and education. We also provide humanitarian aid and assistance to various orphanages and homeless shelters that specifically assist those with mental and physical disabilities.
Every cent you donate goes to those in need.
Learn more
Latest Project
Tribhuvan Secondary School Library
Tribhuvan Secondary School is located in Kispang rural municipality, Ward no 5 in Nuwakot district, Nepal.
It is in a rural part of the district approximately 24km north west of Bidur the district headquarters
The school's main objective is to provide quality education free of cost
Latest News
Watch the Active Hearts Foundation documentary
Beautifully filmed in 2019 by the amazing Jd and Jacob from Producinators
The 20min documentary shares our story from the very beginnings, through the 2015 Nepal Earthquakes and the vision for the future. Meet the Active Hearts Foundation team and spend time in the Himalayan villages and with Nepali people and children that call them home.
Our Mission
Our Mission is to facilitate projects in Nepal prioritising community, health, and education outcomes.
The main beneficiaries of anything Active Hearts does is children. Whether we are building a school library, sponsoring an orphanage or homeless shelter, suppling pre/post natal equipment for a medical clinic or working on a new irrigation system…
The point of our projects is to better the health and education outcomes of the children.
After all, children are the world's most valuable resource x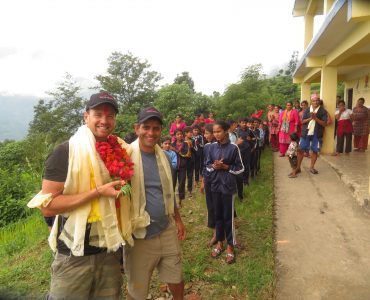 The Active Hearts Foundation was founded by a group of expedition guides from New Zealand and Nepal. For many years they have led expeditions through some of the most spectacular locations in the world. Active Hearts Foundation begun as a way to give back to the communities they love, live and work in.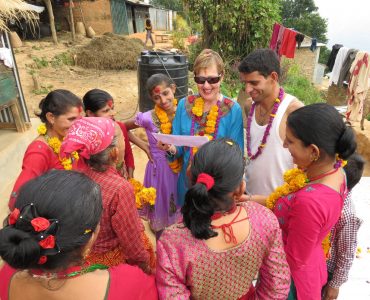 Would you like to be part of the Active Hearts team and join us on a charity trek in Nepal? Or perhaps you or your school would like to start a fundraiser for a Hearts project. Or maybe you have some items or creations that may be beneficial to the villages and schools we work with. Click below to find you how you can help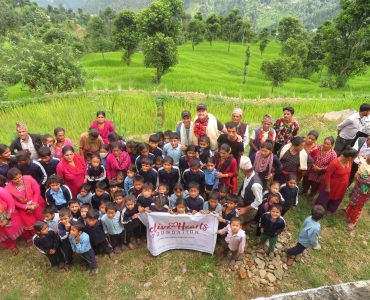 We are a small international family that have a mutual desire to see the children of rural Nepal have greater access to education and health. Contact us with any questions and to speak with the team, Namaste