Mark Wilson from NZ Hikes
Mark Wilsons Pandemic fundraising story in his own words from NZHIKES.CO.NZ
'One of the often-overlooked issues of the pandemic is the huge drop in support for many international charitable initiatives.  One of those particularly hard hit is Active Hearts Foundation, a charity formed by my mate Dan Keys following the earthquakes in Nepal which focuses on providing support to those in villages well off the usual tourist trails who have received virtually no support since.
As a keen supporter of this awesome charity myself, I was determined that the lack of access wasn't going to lead to a total drop in support for the communities I have grown to love.
Every year a group of us from around the world treks into the remote villages. We carry in supplies such as warm clothing, and it's so satisfying handing over something to a family in Nepal which has been knitted for them by someone on the other side of the world.  We also  look for suitable initiatives that need outside financial support such as libraries, and – most importantly for these proud, resilient people – provide much-needed employment which benefits the whole community.
Pre- COVID, Dan, myself and our fellow travellers would now be starting to prepare for this year's charity trek, which was scheduled to start on December 1st.  Instead I'm looking to support the people we should be visiting by holding an auction on each of the days our group would have been away on their trek.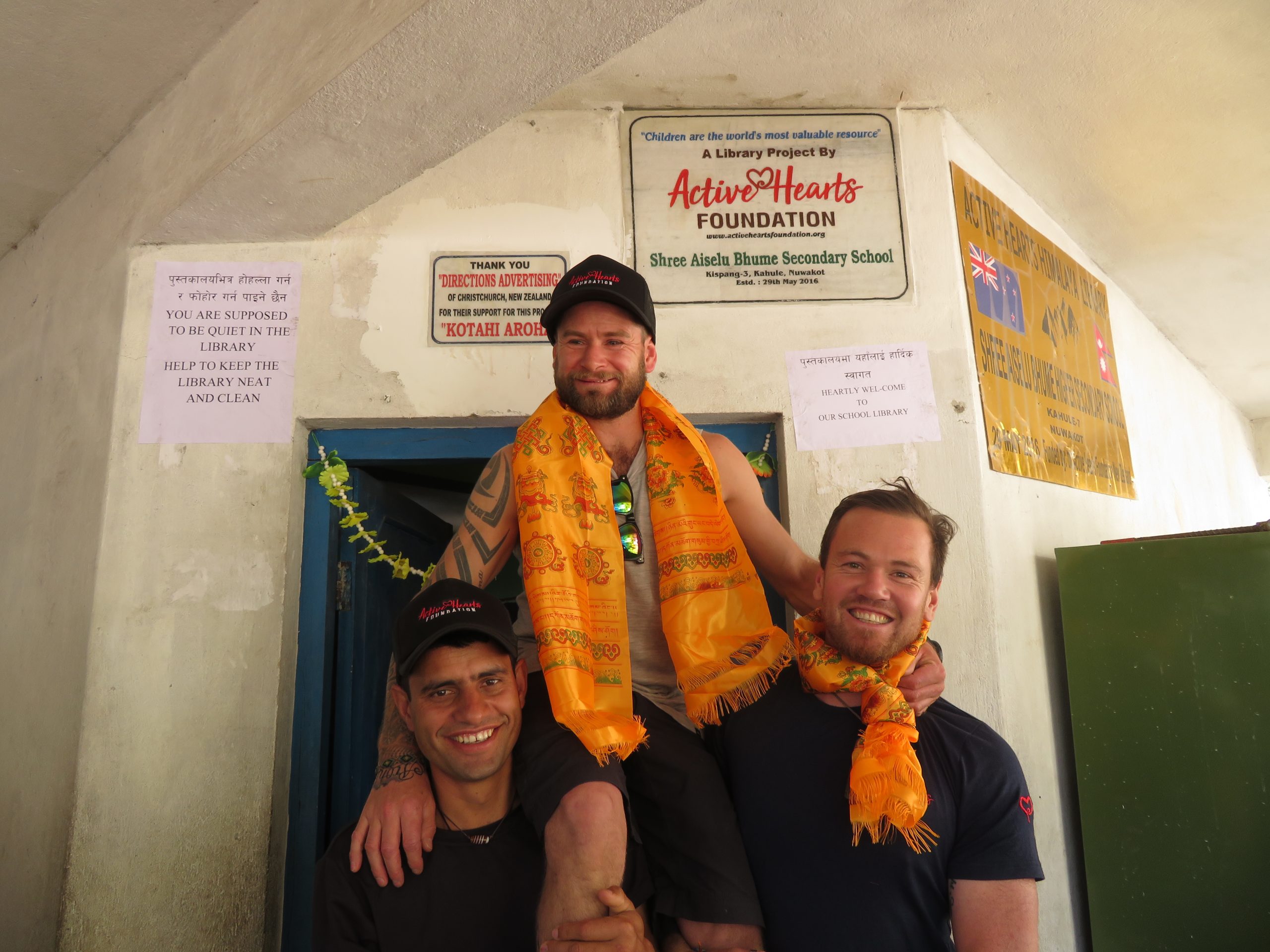 'We will be auctioning off prints of my favourite adventures, both here and in Nepal, along with other donated items, and also using the auction as an opportunity for others to help this special cause. Because the auction is going to be viewed by people from various countries, winning bidders will have the opportunity to either receive the print themselves or donate it to one of our libraries or villages in Nepal.  There they will rest in pride of place along with a plaque naming the generous donor. 
100% of all proceeds will be going directly to Active Hearts. Although this won't take the place of the income generated by the annual charity trek, we, along with the Active Hearts team in both countries, are hoping to generate as much financial support as possible to help keep these people going until they can all be reunited in the Himalayas again.
UPDATE 9/12/2020 – The auction was a success! Over $2000 raised for future projects in Nepal. 
Huge THANK YOU to all our sponsors – Directions Advertising, Dori Apparel, and all the amazing people who placed a bid or donated'